There's very little doubt that 3D-printing could be huge in the future of design, and architects from around the world are taking advantage of the practice to create new visions for urban living. Italian firm Mario Cucinella Architects has designed an innovative, 3D-printed home inspired by potter wasps' nests. Currently being built in Bologna, Italy, the TECLA house is an experimental 3D-printed prototype that was crafted out of locally sourced clay and may provide an option for sustainable urban housing.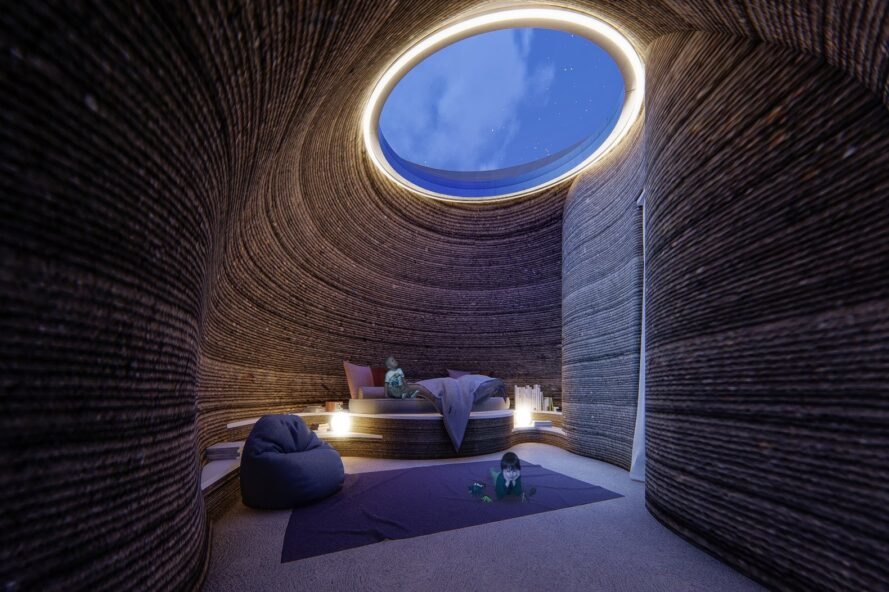 According to the architects, the TECLA housing system addresses the need to create sustainable housing for the rapidly growing world population. With approximately 80 million people being added to the world's population every year, cities are struggling to find adequate housing solutions that are both affordable and sustainable.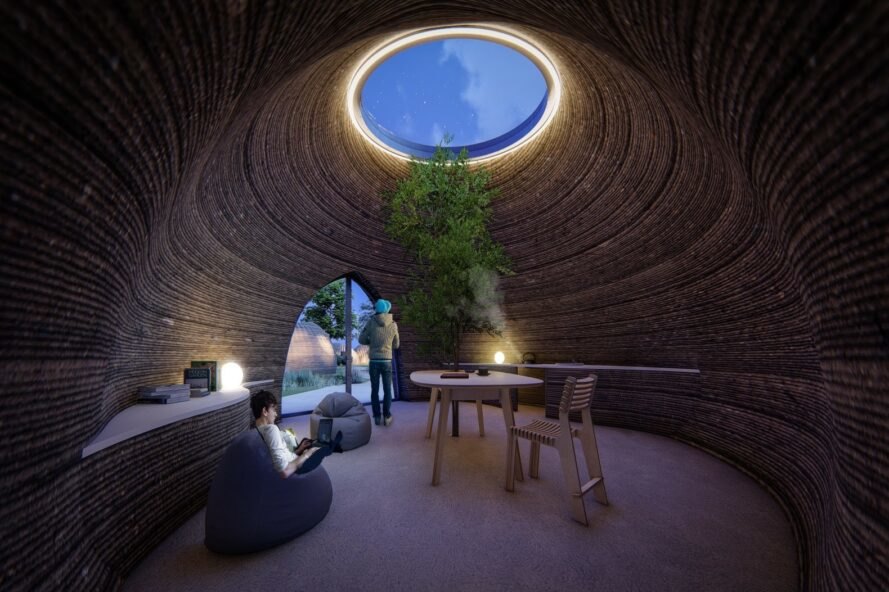 Looking for ideas that could curb a massive housing crisis, architect Mario Cucinella has collaborated with WASP (World's Advanced Saving Project) to create TECLA, a 3D-printed home that was printed using locally sourced clay — a product that is both biodegradable and recyclable. The natural material is also affordable and enables a zero-waste construction process.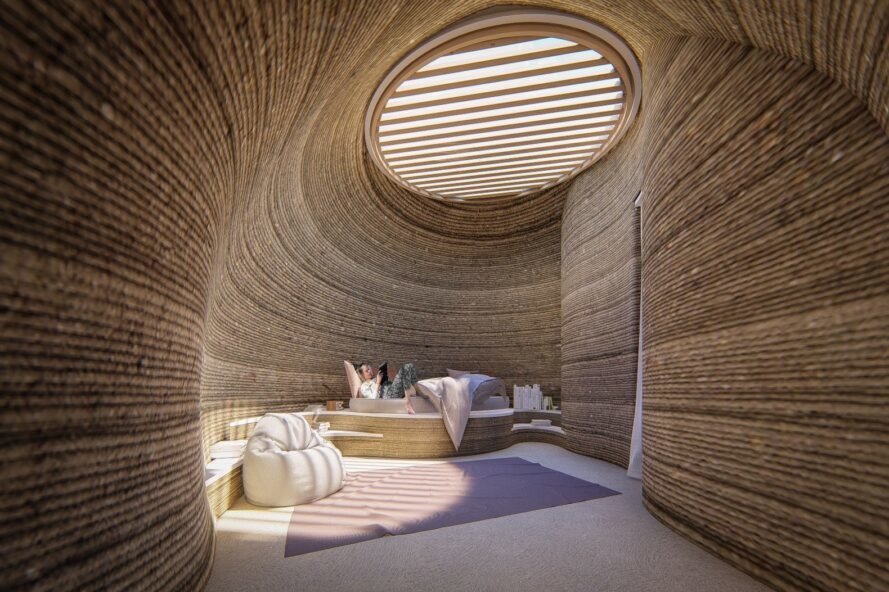 Inspired by the shape of a potter wasp's nest, the TECLA is conceived as a basic cell with a shape and size that can vary depending on its surroundings. The dome-like structure can accommodate any number of living arrangements, but the prototype features an open living space with an adjacent dome housing a separate bedroom. Large skylights in the rooftop would let natural light illuminate the living spaces down below.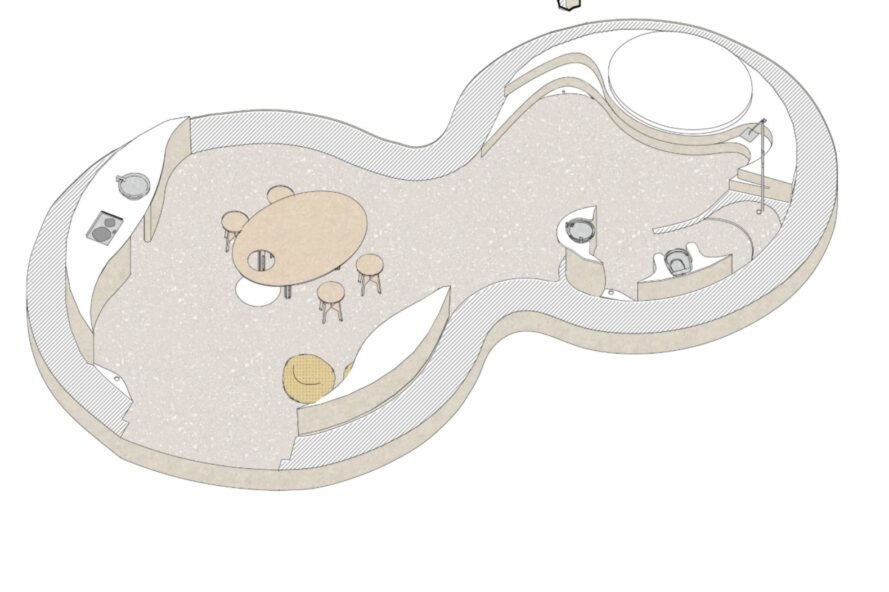 In addition to acting as a potential housing unit that can be built with nearly zero emissions, the TECLA could serve as a prototype for a new type of sustainable community development, where autonomous eco-cities would run completely off the grid. Producing their own energy through clean energy sources, like solar and wind power, the clay homes would also be laid out around organic community gardens to create a fully self-sustaining housing development.