French automaker Citroën has unveiled the Ami — a one-of-a-kind tiny electric car made so accessible, it can be driven by anyone older than 14 years old, with or without a driving license. The two-seat vehicle is 100% electric and comes with a battery that can be powered from a standard electrical socket in just three hours. As part of the brand's mission to "unleash urban mobility for all," the Citroën Ami is affordably priced at just 6,000 euros (approximately $6,600) or the long-term rental price of 19.99 euros ($22) per month.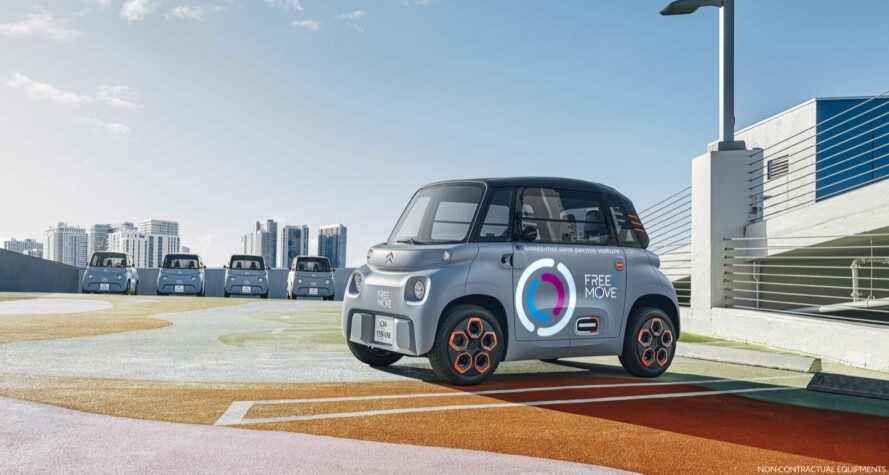 Named after the French word for friend, Ami is classified as an electric quadricycle, a European Union vehicle category for microcars that can typically be driven by a teenager, even without a license. Lightweight and ultra-compact, the Citroën Ami measures just 2.41 meters (7.9 feet) in length and weighs 485 kilograms (1,069 pounds) with a 5.5 kWh battery and 6 kW engine. The microcar has a range of 70 kilometers (43.5 miles) on a single charge.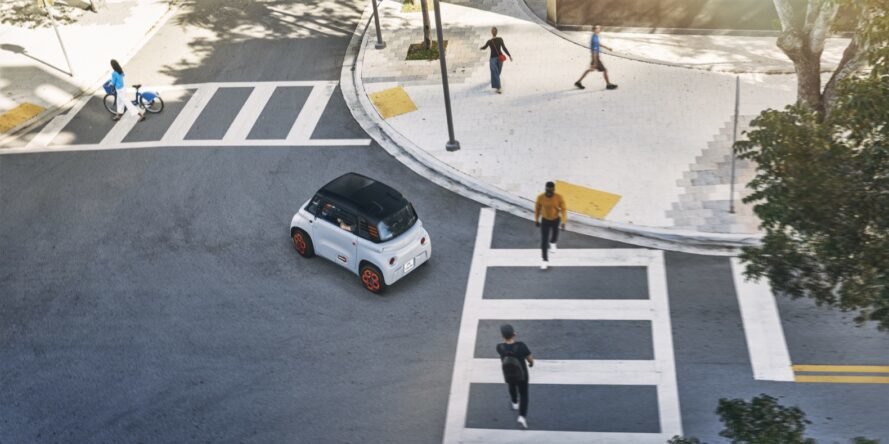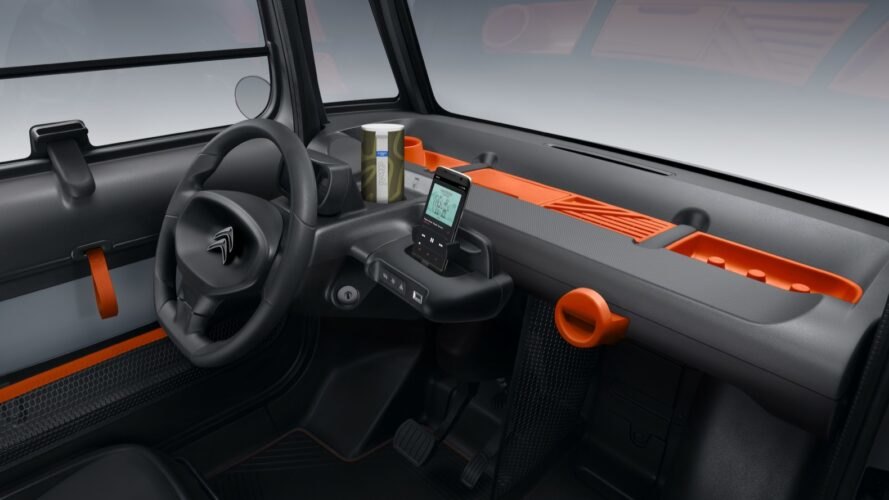 Despite its small size, the two-person interior looks surprisingly roomy thanks to expansive glazing that includes the windscreen, side windows, rear windows and panoramic roof, all of which bathe the car in natural light. As a car of the modern age, Ami can be seamlessly linked to a smartphone for easy access to essential information about the vehicle, from range and charge status to maintenance alerts and mileage. Ami is also available in seven different versions and provides a variety of customization and color options.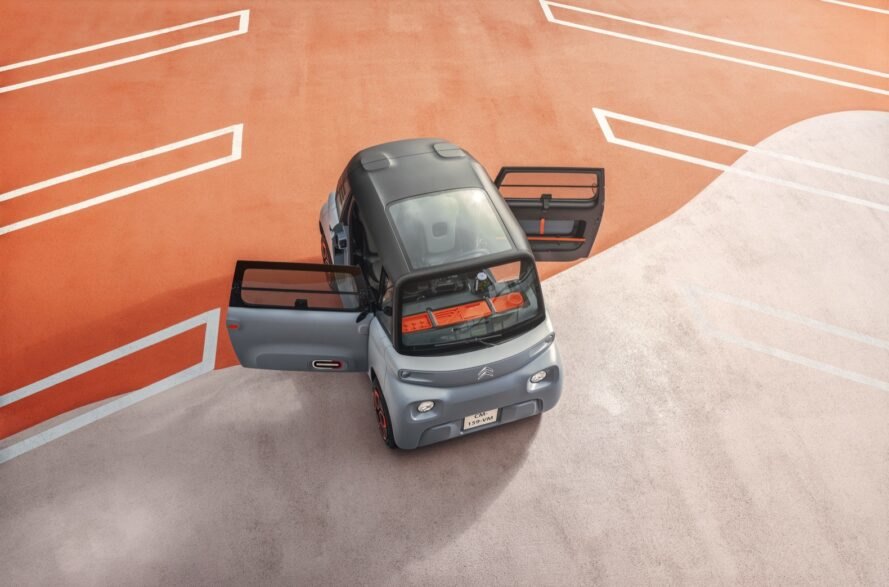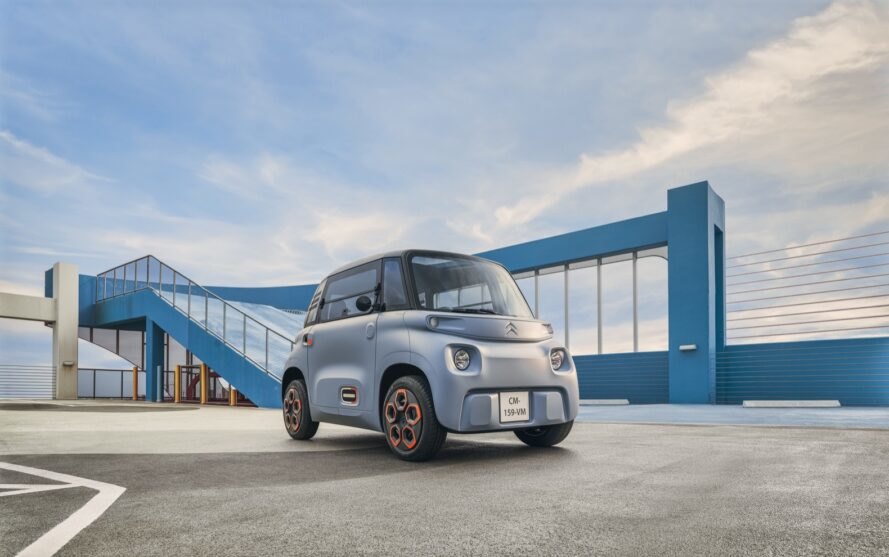 "Ami – 100% ëlectric makes everyday city life easier by drawing inspiration from new consumption patterns," the firm explained. "Beyond the innovative mobility object, Citroën adopts a disruptive strategy by offering an electric mobility solution at previously unheard price levels, through various offers tailored to the customer's actual use." Ami will be made available for long-term rental, car sharing or purchase. Sales will launch in France at the end of March and will be expanded to select European countries in the following months.