Spain's idyllic Balearic Islands are an inspiration for artists and architects alike. One Formentera-based architect Marià Castelló has just used Ibiza's spectacular beauty to craft a modern home. Tucked into the island's hilly San Mateo region in the north, Ca l'Amo is a serene retreat comprised of five cube-like volumes that use several passive, bioclimatic elements to reduce the project's environmental footprint.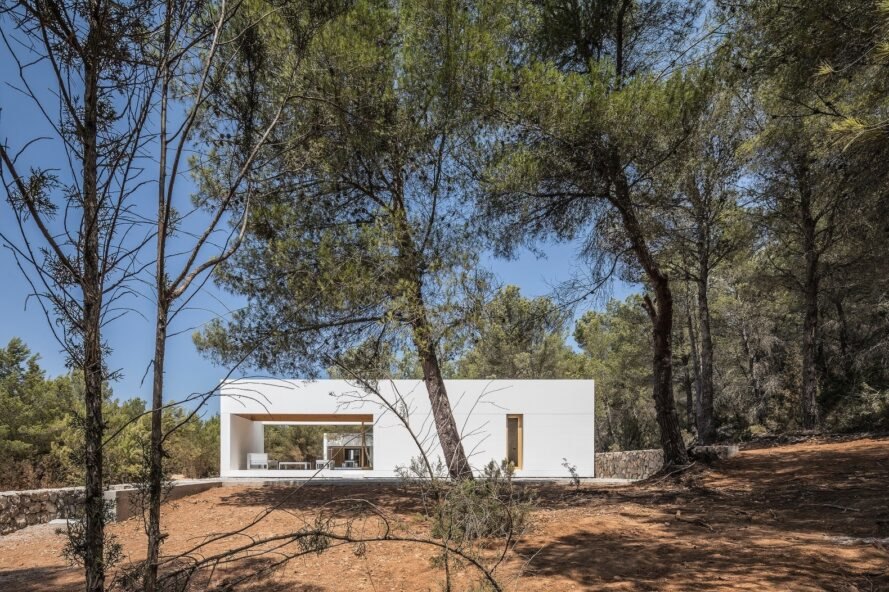 The San Mateo plains were once filled with terraced landscapes used for agriculture, but over the years, the area has regrown its native pine and juniper forests. Using this natural landscape as inspiration, Marià Castelló designed Ca l'Amo, a contemporary home shaded by natural vegetation. Built upon two existing dry stone walls, the home's white cladding and natural limestone terraces give it an undeniably Mediterranean feel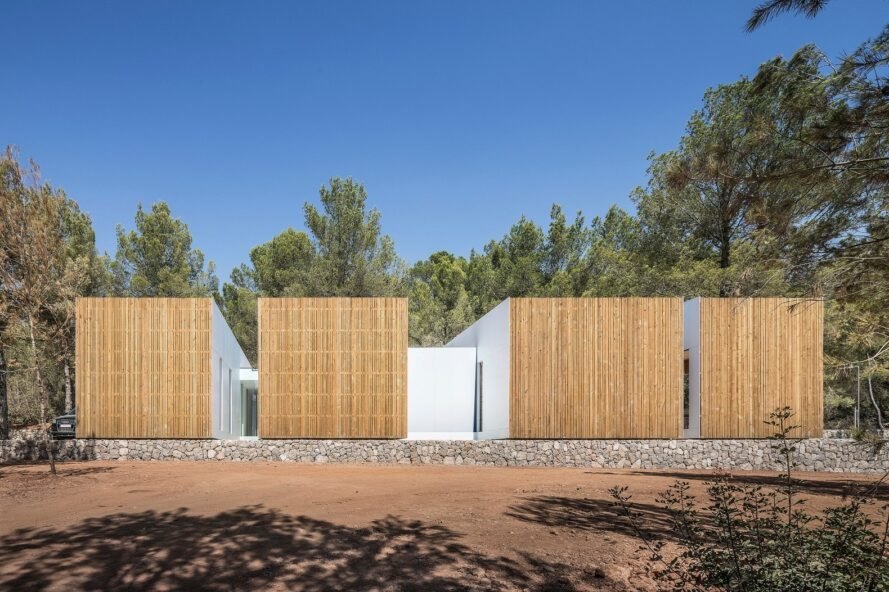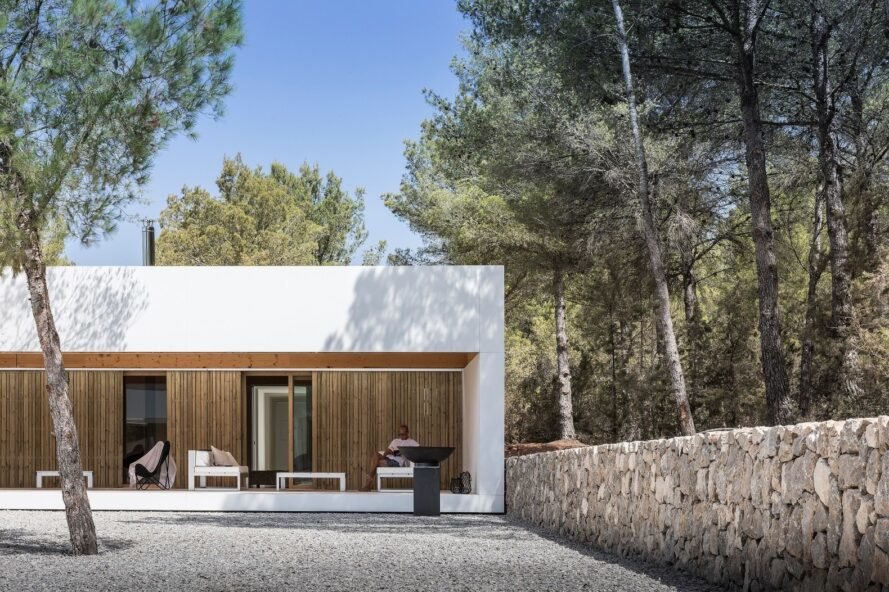 The five rectangular volumes are spaced to provide openings between each, creating a harmonious connection between the indoors and outdoors. The dwelling features a swimming pool and covered lounge area on one end, where residents can make the most of the Mediterranean climate. This first volume is then connected linearly to the following four volumes, which contain the shared and private living spaces.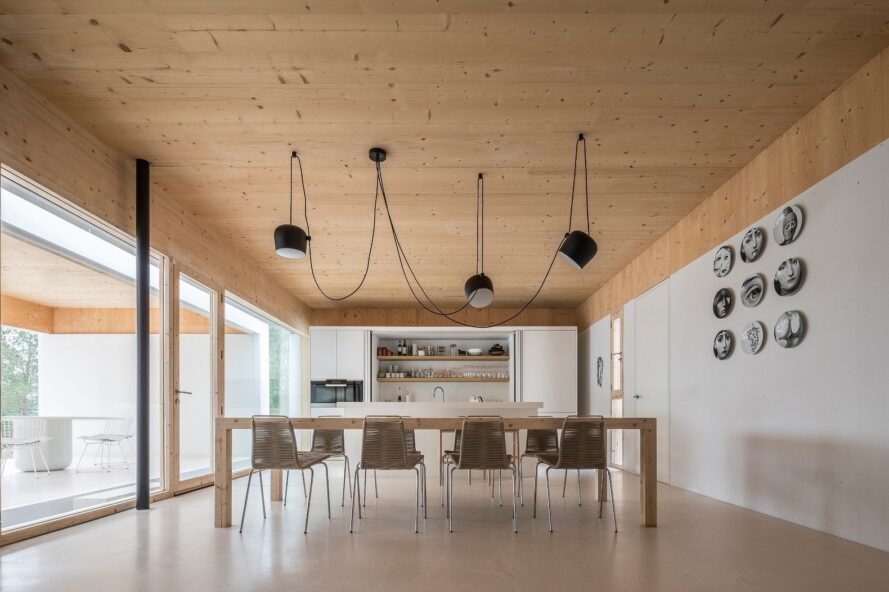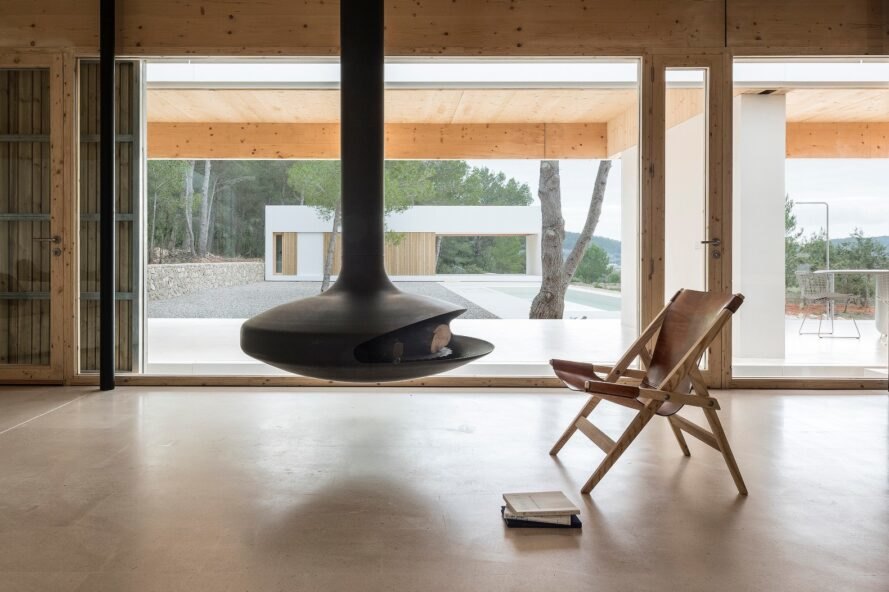 The interior spaces reflect the same openness of the exterior. With walls of sliding glass doors, each volume can be opened up to the elements. A minimalist interior includes white walls and cross-laminated timber accents. Outfitted with sparse pieces of custom-designed furniture, the living spaces put all of the focus on the natural setting.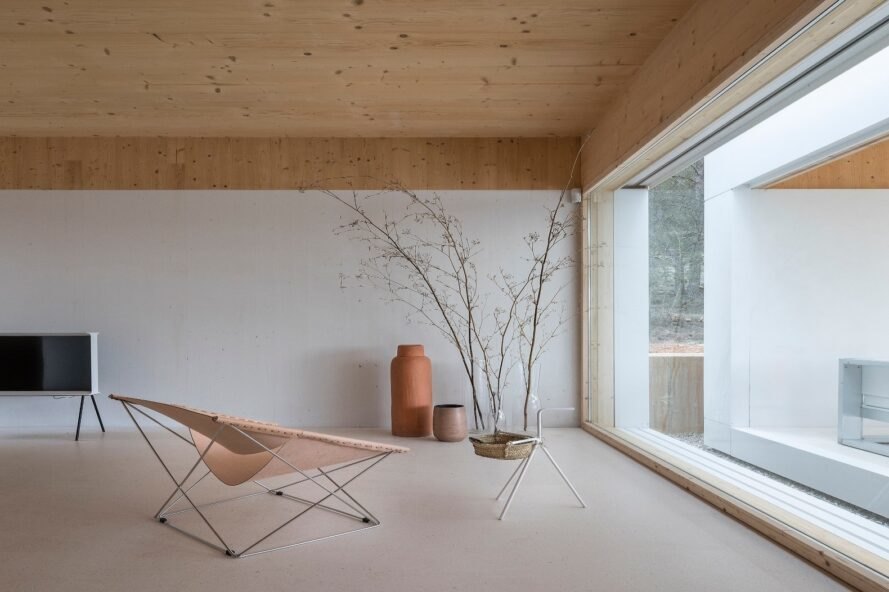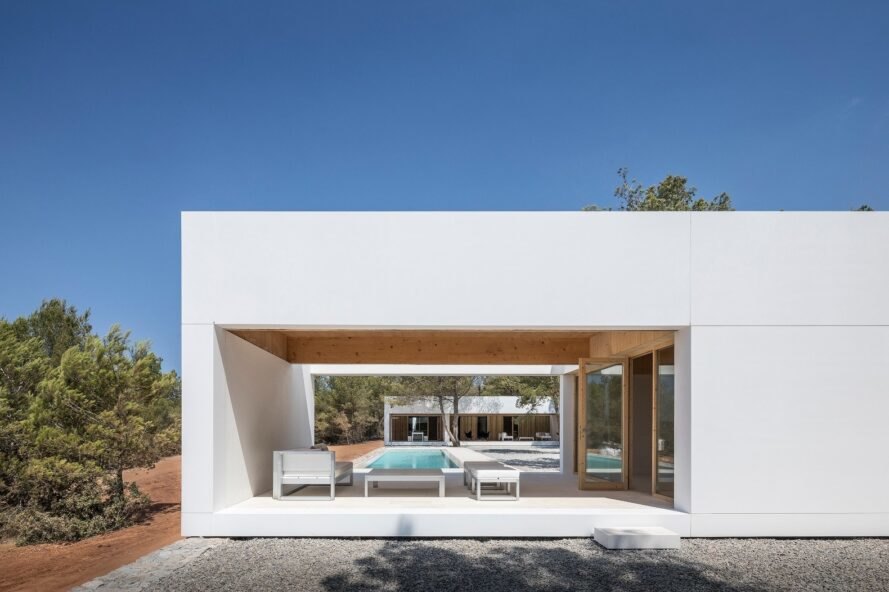 Further putting nature at the forefront of the design, the residence was designed to reduce energy usage through the implementation of several passive and bioclimatic design elements. The separate volumes and open spaces were designed to take full advantage of natural light and air ventilation, while the home was strategically positioned to use the vegetation and sun path to keep the interior spaces cool and comfortable year-round. Additionally, a rainwater collection system includes a cistern that can store up to 200 metric tons of water for reuse.