A French startup is poised to solve most of the world's recycling conundrums with a new process that uses enzymes to break down the most problematic PET plastics (like contaminated black food trays) into a form so pure that it can be used to make clear water bottles that look and act like those made from petroleum.
The company, Carbios, envisions a circular plastic economy where nothing is wasted—and they have the money and backing from major global corporations to make it happen.
In the midst of an insanely productive year, the 'biorecycling' company secured two U.S. patents for its proprietary enzymatic process to break-down, purify, and reuse a wide array of PET plastic waste—only a small fraction of which is currently recycled. They plan to license the technology to recycling companies, and already have.
The green chemistry company wrapped up funding for the construction of a new recycling plant that will use enzymes to biorecycle—all at once, and in a few hours—multicolored plastic, like food trays or polyester shirts—for which the recycling rate is close to zero.
Another global problem is the sheer volume of recycled plastic needed to satisfy the many multinational consumer-products corporations that under extreme pressure to reduce their plastic waste.
Carbios is keen to satisfy the need and has established strategic partnerships with companies like Nestlé Waters, PepsiCo, L'Oréal, and Suntory Beverage & Food Europe, all of whom want to help get the recycling technology to market more quickly. The corporations are supporting the startup with funding and expertise.
Both Nestlé and L'Oréal believe Carbios's technology will help the company reach their 2025 goals: 50% of their products' plastic components will be recycled or bio-sourced.'
"They need more recycled materials… and they know that reaching those goals is impossible with the existing technologies," says Martin Stephan, the company's deputy CEO. "We will bring volumes by recycling material waste, which today is not recycled because they have low or no value."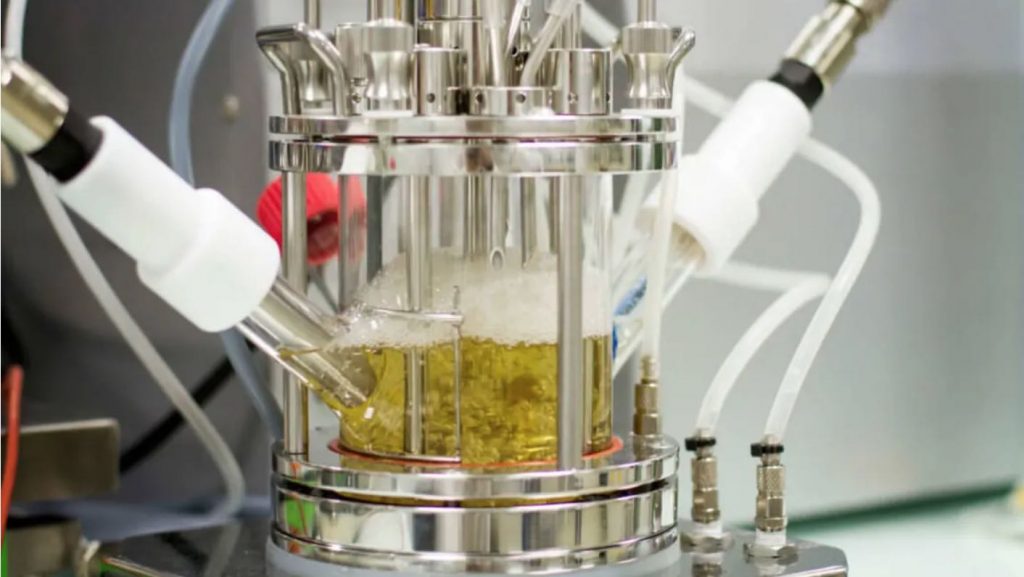 Currently, PET bottles, normally coded with the identification code number '1' inside a recycling symbol on the bottom of the container, can be shredded and used to make lower grade products, such as carpets, Addidas shoes, and graduations gowns, but to make a food grade plastic, the bottles need to be hydrolyzed down to monomers, and then purified—which is exactly what Carbios does in a process they describe as an infinite loop.
To this end, in February 2019, Carbios announced it had successfully produced the first PET-bottles made with 100% Purified Terephthalic Acid, the organic compound used to make PET packaging and products, through the enzymatic recycling of plastic waste. This major milestone is a world-first and confirms the potential of the company's technology to engage the whole industry in a responsible transition towards a circular economy.
They have also begun tackling the normally-unrecyclable plastic film problem. In an alliance with several other European companies under the name Carbiolice, they have demonstrated a plastic film that can be compostable in home or municipal compost piles. Their objective next year will be to address the markets of plastic films and carrier bags—and later on, rigid packaging and disposable tableware.
"These milestones reinforce our ambition to offer the market circular economy solutions that are both competitive and eco-friendly, and which will revolutionize the end of life for plastics and textiles."
The company says its enzyme process uses lower temperatures than other new tech, which use biological processes to break down plastic, which reduces energy consumption—and it doesn't use solvents.